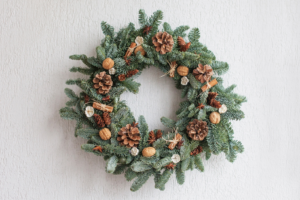 The Southborough Food Pantry currently serves 64 Families (136 people).  We are open 2 days a week for on-site shopping and delivery. Prices have gone up. SNAP funds are being cut.  Southborough came to our rescue during the Covid pandemic when the number of families who rely on us doubled.  Donations have dropped off lately and we really need them to help us help these families meet their food insufficiencies. Items on our Needs list are in very short supply at the Pantry.  Would you please help us?
As of September 22nd
WE NEED $25 GIFT CARDS TO: WALMART, TARGET, WALGREEN's, and CVS
Small Juice Boxes
Cookies: Oreos, Chips Ahoy, Vienna Fingers, Oatmeal, or generic
Crackers: Triscuits, Club Crackers, Cheez-Its, Wheat Thins
Cereals: Froot Loops, Granola, Cream of Wheat, Flavored Oatmeal
Sensitive Laundry Detergent
Sugar
Gel Toothpaste, White Toothpaste
Dill Pickles
Salsa
Instant Coffee
Evaporated Milk
Alfredo Sauce
Broth in a box: Beef, Chicken
Ziplock Gallon Freezer Bags
Sponges
CapiSun
Honey
Mushrooms
Spam
BBQ Sauce
SMALL Baked Beans
Mandarin Oranges
Ziplock Sandwich Bags
Corned Beef Hash
Ketchup
Pasta Sauce in Jars
Cranberry Juice
Canned Chicken
White Tuna
Please note that everything else is fully stocked.  We appreciate your generosity and will update the list as the pantry needs change.
Cash donations and gift cards for Stop & Shop, Price Chopper, Market  Basket, Target, Walgreen's and CVS are always welcome and can be sent to:
The United Parishes of Southborough Food Pantry
c/o Pilgrim Congregational Church
P.O. Box 281
Southborough, MA 01772
OR
You can donate online via our secure app:

Please use the donation bins at the back door of Fellowship Hall.
Please do not put perishable items into the donation tubs.
Please check expiration dates on all donations.
THANK YOU!!